Are you looking to become a data recovery reseller? Wanting to add data recovery services to your existing business? We can help.
Easily Resell Or Earn Commissions
ACS Data Recovery offers a great way for tech companies to add an additional revenue stream to their existing business.  You have two choices on how you earn money with our data recovery services. You can elect to get a commission for every referral you send to us, or you can receive steep discounts when you resell our services.
Referral Commissions
With our referral program, you earn a commission on every successful recovery you refer to us. The process is simple. Once you sign up, it will take about 3 to 5 business days to process your application.  Qualified applicants will then be issued a unique Reseller ID.  You will then need to make sure that you or your customer references this ID when submitting their media to our lab.  If the recovery is successful you'll receive a commission. Commissions start at 10% and can be as high as 25%.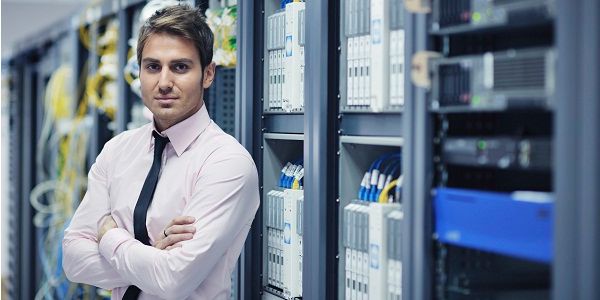 Reseller Discounts
Most resellers add our data recovery services to their existing business model. For example, a computer repair company may offer data recovery services and then simply ship the drives directly to our lab.  Same goes with IT support companies.  The media is sent to our lab free of charge to you, and if it is recoverable you will receive a discount on the recovery work.  Discounts start at 10% and go as high as 25%.
Want to go a step further?  We can even "White Label" our services and provide you with a turnkey data recovery business so that there's no trace as to who is actually doing the recovery work.  As far as your customers are concerned, it will appear that your own lab completed their recovery.
Either of these options are geared to give you the potential to earn the most revenue possible, with the least amount of investment on your part. All of our data recovery services are guaranteed.  There are no attempt fees, and as a reseller you pay nothing to have media shipped to our lab.  The benefits go on and on.  Charge what you want to, and you will easily add a proven revenue stream to your existing business.
Benefits Of Reselling Our Data Recovery Services
No sign up fees
No contracts
No minimum monthly quota
Marketing materials provided on request
Commissions on every successful recovery
Commissions can increase as number of referrals increases
Benefits To Your Customers
Offer your customers professional data recovery services
100% customer satisfaction guarantee
Strict "no data = no charge" policy
100% free evaluations on ALL media
Free inbound UPS Ground shipping
Recovery cost will

never

exceed quoted amount
Sign up today!