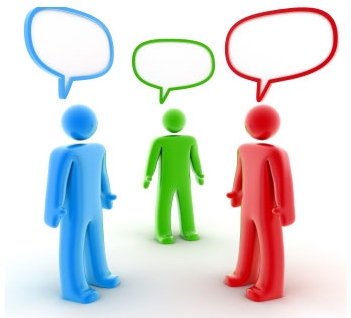 How can you tell if the data recovery company you are researching is reputable or not?  In today's world we rely less on what a company says about itself and more on what others say about that company. That can be both good and bad. Through Yelp, Facebook, Google+ and others, the voice of consumers is what truly helps to sell a company to potential buyers.  Online reviews have become an ever growing way in which consumers can either flaunt the greatness of a company or spew their wrath about a bad experience. The unfortunate dark side is, reviews can easily be manipulated. These fake reviews create a false image of superiority, and even worse, it gives a false sense of security to consumers.
It should be stressed that not all reviews are fake. Most are absolutely legitimate. As a company, we don't have a grudge against any other company out there, so this is not about disparaging anyone else. This article is strictly built with the intention of giving you things to keep in mind when you are looking for a data recovery provider.  We want you to use a reputable company, and if that can't be us, then we will even give you a list of competitors you should choose from.
If you look into data recovery companies you will find some of them have what appears to be an unending list of glowing reviews, with Google+ and Yelp being the most popular and the most susceptible to fake reviews. When you consider how easy it is to buy fake reviews, it calls into question how legitimate some of those reviews may be.
How To Spot Fake Reviews
Sites like Yelp have been working hard to develop algorithms that can pick up on suspected fake reviews. Although the site appears to actually hold good reviews hostage as well, but that's another story for another website. Katy Steinmetz over at Time.com wrote an excellent article on the subject. "How To Spot A Fake Review: 4 Clues Something's Fishy" It offers a lot of good insight into what to watch out for.  When you really start to drill down company reviews, there are a few key elements we believe you should keep an eye out for…
Look at the username.  See what other reviews the user has written.  Google the username and see if it is attached to any other sites.  The more active it is, the more likely the user is legitimate.
Look at the dates on the reviews.  In some instances you will see a surge where there will be 5 or 10+ reviews written in the span of 2 or 3 days.
Is the reviewer overcompensating? Are they using overly dramatic phrasing, multiple exclamation points, stuffing the review full of the company name and repetitive keywords?
What Else Should You Look For In A Data Recovery Provider?
It really boils down to their business model and also the age of the business.  Just avoid companies that want to charge you diagnostic fees.  These may only be $100 or $200 but there are companies that actually can't work on hard drives and simply make their profit off of these fees.  You also want to steer clear of companies that want to charge deposits for the recovery work.  In most cases they will say these deposits cover the cost of parts, but any company that has been around long enough either has a large parts inventory already or doesn't have a problem coming out of pocket for them until the job is done.
Just shop around.  Find a company that actually seems to know what they are doing.  Even if you know nothing about data recovery, go with your gut instinct.  Most people can tell when they are being manipulated.  The easiest way to avoid being taken advantage of is to go with a company that will not charge you anything at all to look at your drive.  You don't need to pay hundreds of dollars for someone to tell you your hard drive is broken.  Any reputable company will cover the evaluation fee and won't charge attempt fees if the data is unrecoverable.