Seagate data recovery services are a big part of what we do on a daily basis. If you've had a Seagate hard drive crash, you may be wondering how you're going to get your data back. Don't panic, we can help!  Getting data from a failed Seagate hard drive can be difficult, and may require professional help.
Learn About The Three Things To Look For If Your Seagate Hard Drive Has Failed: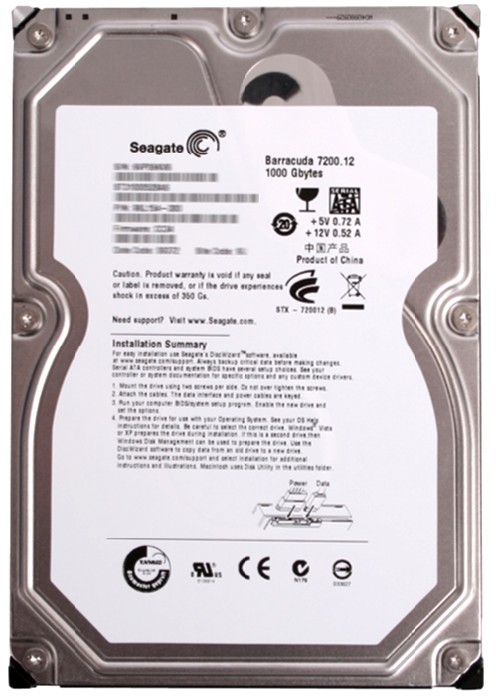 Is the drive clicking? This can be an indicator of a physical problem with the drive's read-write heads, electronics or firmware. In any of those cases a professional data recovery company will be needed.
Was the drive dropped? Seagate hard drives are very susceptible to spindle bearing failures when dropped.  This usually results in a soft beeping or buzzing sound.  A drop can also cause significant damage to the heads.
Is your Seagate hard drive recognized but unreadable? This can be a firmware issue or a problem where one or more heads are severely degraded.
You will need professional Seagate data recovery services if your storage device has any of the symptoms listed above.
What Type Of Seagate Hard Drives Do We Service?
Our services cover any type of Seagate hard drive. External hard drives are what we see the most. Typically an external hard drive gets knocked around, bumped, dropped, and therefore is more prone to failure.
Aside from external Seagate hard drives, we also work with laptop and desktop drives.
In fact, we work on every type of hard disk, and this includes all manufacturers.
A Guide To Our Seagate Data Recovery Service
Our process is very simple.  The first thing you do is simply send in your hard drive for an evaluation.  There is no charge for the initial evaluation on your hard drive.
Once we receive your drive, we will complete the evaluation in 1 to 2 business days, unless it is being Expedited. Jobs that are Expedited are considered emergency service and will be evaluated within 1 to 2 hours of receipt.
After the evaluation is complete, we will update you and let you know what we've found and what the cost for the recovery will be.  Data recovery costs can vary greatly depending on the size of the drive and the type of problem it has.
After the evaluation is completed and you have the final quoted cost for the recovery, you can decide if you want us to proceed with the recovery attempt. There is no charge if your data is unrecoverable in most cases.

What Makes Us The Best Data Recovery Choice?
There are two things that any good data recovery company will do:
First, they will offer a free initial evaluation on your storage device. ACS specializes in all types of Seagate hard drives. The evaluation will tell us what is wrong with your drive. We are experts when it comes to recovering data. Seagate data recovery is not any different than any other brand, but these drives do have issues that are unique to them, and require specialized equipment and expertise.
Second, any reputable company stands behind their work with a 100% guarantee. Our guarantee is that, if we cannot recover your data, you pay NOTHING!  The only exception to this is in rare cases when a hard drive has already been opened before we receive it.
Watch A Real Life Seagate Data Recovery Case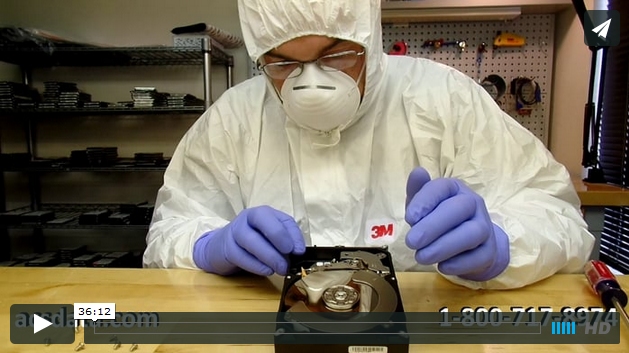 We not only tell you we are the best data recovery company, we also prove it. We are one of the only companies that demonstrates our abilities by videoing recoveries we perform for actual customers.  Take a look at the video above where we recover data from a 3TB Seagate hard drive that was dropped.  The drop resulted in substantial damage to the head stack and even caused some minor damage to the platters.  This case required multiple head swaps before finally being recoverable.
Are Seagate Hard Drives Worse Than Other Brands?
The short answer is "no."  In reality the answer depends on what specific model drives you are asking about.  Seagate was hit with a class action lawsuit in early 2016 over failure rates in some drives.  Does ACS receive more Seagate drives, than say, Hitachi?  Yes we do, but that has less to do with quality and more to do with market share.  More people are using Seagate drives, and they have a bigger share of the market, so naturally more of them fail.
What Hard Drive Brands Do We Recommend
The fact is, whether it's Seagate or any other brand, a hard drive is destined to fail at some point. Brand choice is not nearly as important as having a solid backup plan. When you have adequate backup, then the brand hard drive you use doesn't matter.
To protect against data loss we suggest you have duplicate backups. The best solution is to have a local backup and then some sort of online backup. Then it doesn't matter if your backup drive fails, you still have your data stored offsite.