Case studies include information about actual recoveries completed within our lab. You may find similar symptoms to a problem you are having with your drive. Here are a couple of recent cases:

• 250GB Seagate Clicking
• 1TB Raid 0


**No Evaluation Fees / No Attempt Fees**
Free evaluation and free external hard drive with every successfull recovery. You pay nothing unless your data is recoverable. Call now for a free quote: 1-800-717-8974.
Seagate 7200.11Firmware Issue
BSY and 0 LBA Data Recovery
Towards the ends of 2008 and into January 2009 Seagate hard drives were prone to firmware issues which leaves the user's data inaccessible. The two common symptoms are what is known as BSY and 0 LBA.
A drive that has BSY symptoms will start up, not make any unusual noises, but it is not recognized by the system BIOS. A drive with a 0 LBA problem is detected but shows no storage capacity. Both of these problems are firmware related. If your drive is operating normally you can check with Seagate about firmware updates. However, if your drive has already failed and displays either of the two symptoms, then data recovery is the only option.
The drive affected by this firmware condition are listed below:
Drive type

Drive Model

Firmware revision

Barracuda 7200.11
ST3500320AS
ST3640330AS
ST3750330AS
ST31000340AS
SD15, SD16, SD17, SD18
Barracuda 7200.11
ST31500341AS
ST31000333AS
ST3640323AS
ST3640623AS
ST3320613AS
ST3320813AS
ST3160813AS
ALL
Barracuda ES.2 SATA
ST3250310NS
ST3500320NS
ST3750330NS
ST31000340NS
ALL
DiamondMax 22 (Maxtor)
STM31000334AS
STM3320614AS
STM3160813AS
ALL
DiamondMax 22 (Maxtor)
STM3500320AS
STM3750330AS
STM31000340AS
MX15 or higher
**No Evaluation Fees / No Attempt Fees**
Call now for a free quote: 1-800-717-8974. For over a decade we have been dedicated to recovering data for clients across the globe.
Get setup as a reseller and get 10% off of all our recovery services. 10% may not seem like a lot, but when you factor in that we are already one of the lowest priced data recovery providers, it can mean you have room for a substantial mark up.
ACS Data Recovery
1005 Marlandwood Rd. Suite 117
Temple, TX 76502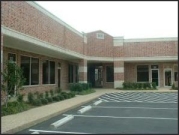 Get Detailed Driving Directions
Toll-Free: 1-800-717-8974
International: +1-254-774-8282
Fax: 1-800-717-8974
Email: info@acsdata.com